Desktop Sit/Stand Solutions
(15 Products)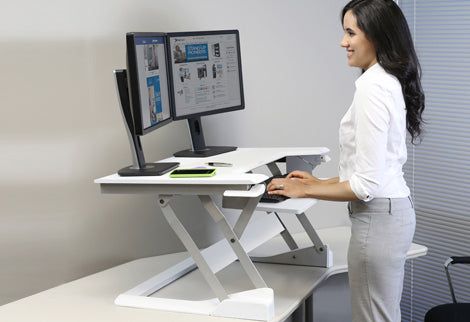 Sitting for six to eight hours a day is not ideal, and standing all day can be hard on you as well.
Ultimate Desktop Sit/Stand solutions instantly transform your desk into an ergonomic work space, allowing you to SIT or STAND while you work!
By changing your position to fit your comfort level, you'll enjoy higher productivity, better posture, fewer energy dips, and a variety of other health benefits.