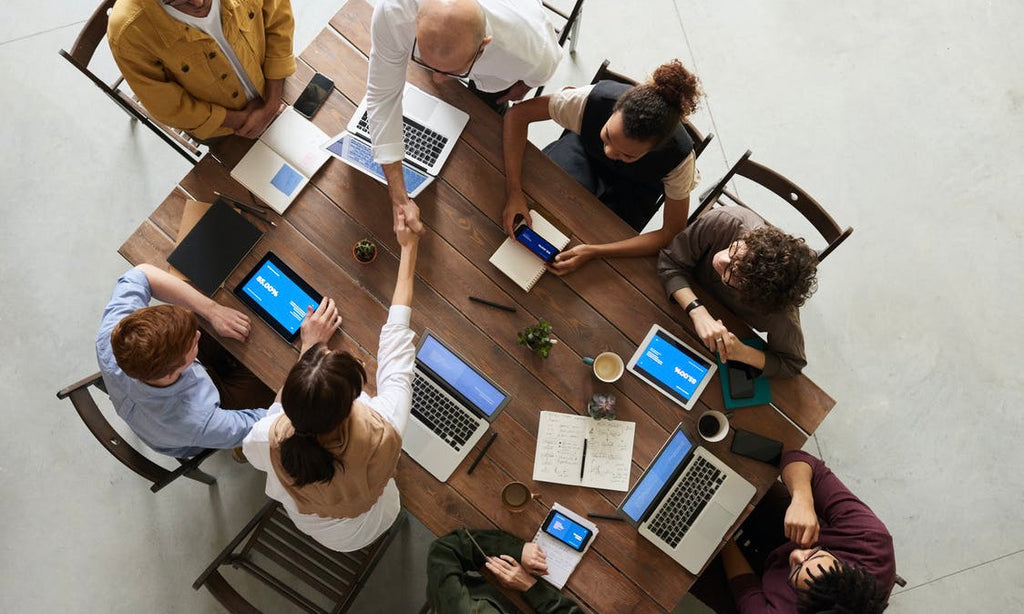 Are you planning on growing your business in the next few years? With your business expanding, you may find yourself needing to design an office space that will accommodate both your current and future needs. Here are three tips for designing your office space as an efficient environment that supports the growth of your company.
1) Incorporate Tools that Grow with your Business
If you're growing your business, it's essential to design an office space that will grow with you. Doing so will save time and money by not needing to constantly redesign the layout of your office. Instead of purchasing storage compartments that need to be replaced whenever paperwork starts to pile up, consider a TierDrop Desktop Organizer that grows with you. Need more slots? No problem! Unlike conventional desktop organizers that have a fixed number of compartments, a TierDrop Organizer allows for Add-On Modules that can be easily added at any time with simple construction that assembles in seconds without tools.
2) Invest in Durable Products Backed by a Lifetime Guarantee 
One of the best decisions you can make for your growing business is investing in products for your office space that are backed by a lifetime guarantee. This will give you peace of mind knowing that if anything goes wrong with your office materials, they will be replaced without hassle. It is especially important to invest in document holders that are both effective and durable, such as MagniFile Hanging File Folders. These folders will help you save time as your company expands by allowing you to find files fast with magnifying lenses that DOUBLE the size of file titles, and will also be replaced for free if they don't last a lifetime.
3) Get Organized Before Clutter Begins
Clutter can be intimidating, and it's easy to let it build up. But if you start from the beginning, you'll never have to worry about clearing out your office later on. Start by keeping things organized in the first place. Make sure everything has a home and is put back when you're done with it so that you don't end up with piles of paper flooding your desk. This can be made easy with Reference Organizers that keep documents orderly and displayed easily. Not only can Desk Reference Organizers keep paperwork neat and tidy right on your desk, but Wall Reference Organizers are also a great option to keep lots of documents in view while preserving limited desk space as business gets busier!