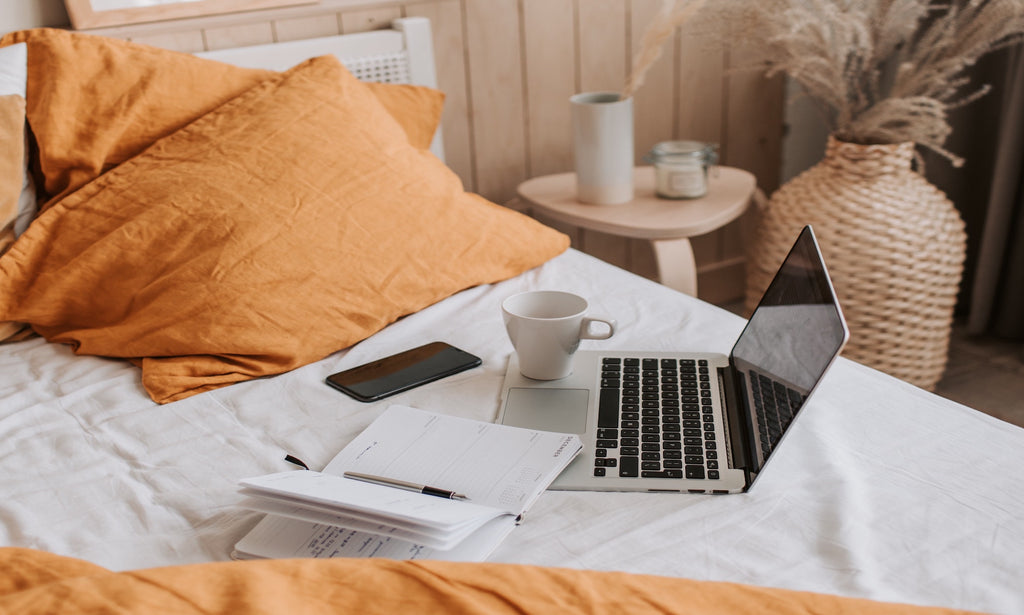 With the rise of the remote workforce, many of us have shifted to working from home, or WFH. However, a successful work-from-home setup is not without its challenges. If you're not careful, you can easily fall into common pitfalls and make mistakes that can lead to distractions and a decrease in productivity. In this blog post, we'll discuss four of the most distracting mistakes that you might be making in your work-from-home setup and how to avoid them.
1) Not Having a Dedicated Workspace
One of the biggest mistakes you can make when working from home is not having a dedicated workspace. Whether it's an extra bedroom, a corner in your living room, or an office in your basement, having a specific spot to work can with a spacious desk and Ergonomic Chair make all the difference. Having a dedicated workspace ensures that you are free from distractions and will help you stay focused on your tasks. By creating a dedicated workspace, you'll be able to separate your work life from your home life and boost your productivity.
2) Letting Clutter Build Up
One of the most common mistakes that people make when working from home is allowing clutter to accumulate in their workspace. This could include piling up stacks of books, papers, or random items that have no place in your workspace. To avoid the distraction of clutter, take some time to organize your workspace and utilize tools such as StepUp Files and Stacking Drawers to make sure everything has a designated spot. This way, you'll have a neat space to work in and everything will be within reach so you won't need to waste time searching for it, which will help keep your workspace distraction-free and organized.
3) Not Setting Up Proper Lighting
One of the most common mistakes people make when working from home is not setting up proper Lighting. Poor lighting can lead to strain on your eyes, making it difficult to focus on tasks. As such, it is essential to have a well-lit workspace in order to maintain productivity and focus. When setting up your workspace, consider adding Desk Lamps and Floor Lamps to areas in your space where you will be reviewing documents and doing work. By taking the time to set up your workspace with proper lighting, you'll ensure that your eyes are comfortable and you'll be able to stay focused throughout the day.
4) Not Taking Breaks
The ease of working from home can also make it more difficult to switch off and take breaks. When you're surrounded by work, it can be tempting to just keep going, but it's important to take regular breaks in order to stay productive and focused. Taking short breaks during the day can help you stay energized, reduce your stress levels, and help you focus on the task at hand. Take a walk around the block, meditate, do some stretching or yoga, read a book, or just sit in the garden or outside and take in some fresh air. Having a change of scenery can help your brain rest and relax, so that when you come back to your desk you'll be ready to tackle the next task with renewed energy and focus.